PROGRAMS
Mississippi Wildlife Fisheries and Parks Foundation is proud to facilitate and support programs around our great state. Interested in what we are involved in? Have a look at the programs below. We are often growing the list of programs we support, and proud to be a resource for so many important programs and events.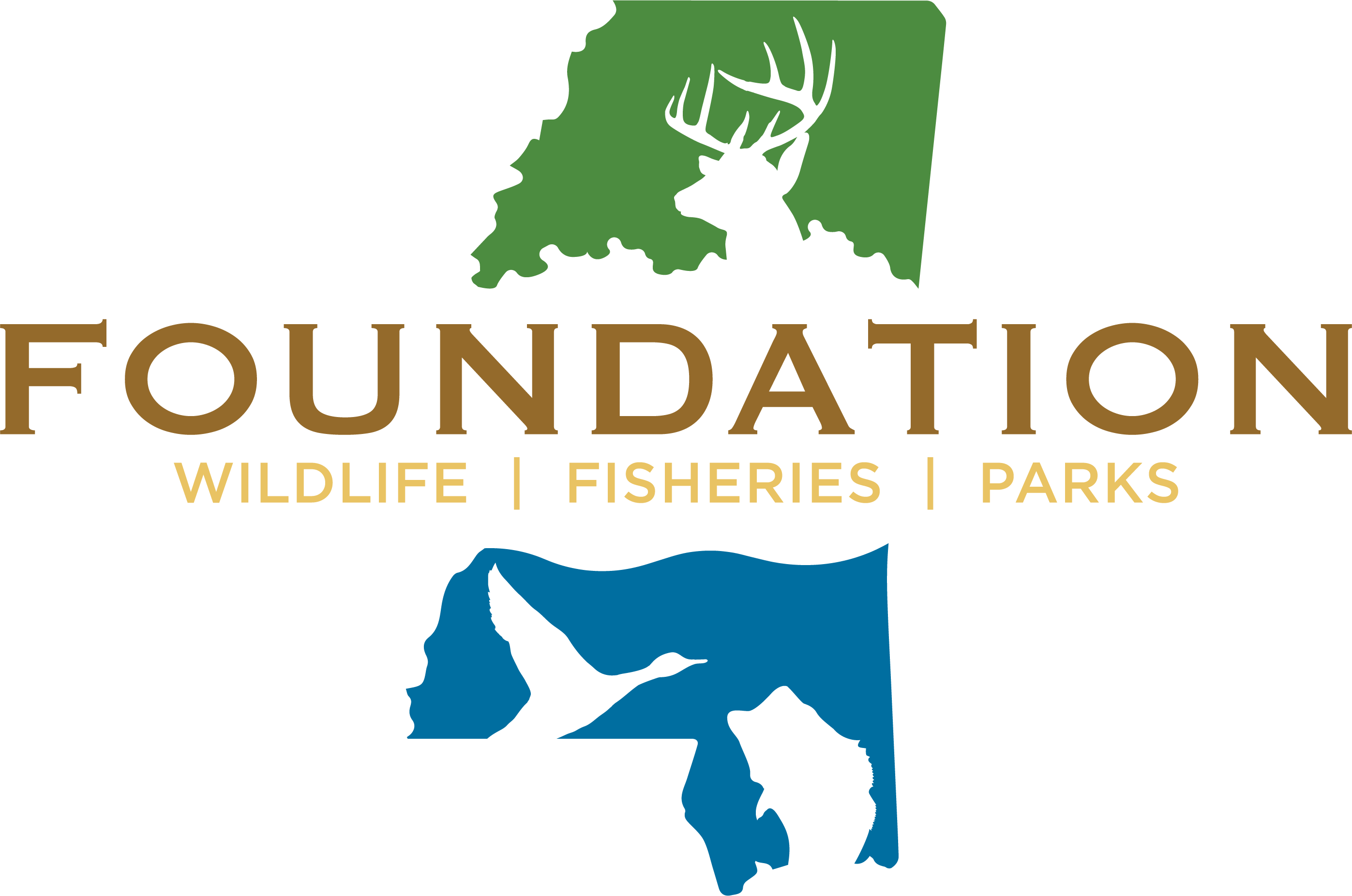 Youth License
The Foundation is helping the young people of Mississippi make their first step in becoming a lifelong hunting & fishing license purchaser. Every young person who has completed the Hunter Education course and is age-eligible for the voluntary youth hunting/fishing license, the Foundation will purchase their $5.00 license. For every license, the Mississippi Department of Wildlife, Fisheries, & Parks sells, they receive over $62.00 per license in federal funds from the Pittman Robertson Act. This is a 12 to 1 return on investment. By purchasing the youth licenses, the Foundation is helping these young people start the habit of buying a hunting & fishing license as well as providing funds to MDWFP through the Pittman Robertson Act. Year to date the Foundation has purchased over 28,000 licenses.
Scholarship Program
The Foundation for Mississippi Wildlife, Fisheries and Parks will award up to four (4)
scholarships annually in the amount of $3,000.00 each. 
McIvor Shooting Facility
 This 300-acre, state of the art shooting sports facility located near Sardis, MS provides the public a place to hone in their skills in a variety of options. From becoming more proficient with your bow, sighting in a new rifle or honing your shotgun skills, McIvor is the place to go.
LeFleur's Bluff Playground
The 21st century playground will feature 80 play activities, 73 of these features will be inclusive to children with accessibility needs, and will be separated into different play areas based on age, for children ages 6 months to 12 years old. 
Additional programs we are proud to support
Archery in Mississippi Schools
In 2005 the National Archery in Schools Program sent part of their staff to Jackson MS and trained 25 individuals as Basic Archery Instructors. Ten pilot schools received equipment in May of 2006 and Archery in Mississippi Schools (AIMS) was born. AIMS has grown into one of the largest youth programs in our great state with upwards of 400 schools either active, waiting on approval or waiting on funding. Every student in our school system may not be able to kick a field goal, hit a home run, or make a free throw, but archery is a sport that virtually all of our students can be successful at. Many students that have never been a part of extracurricular activities now have a new connection to their school. This has a positive effect on grades, behavior, and dropout rates.
Black Bear Research
The MDWFP is cooperatively conducting research on back bears with Dr. Jerry Belant of the Mississippi State University (MSU) Forest and Wildlife Research Center. Research projects have been conducted most recently since 2009 with current project funding committed through 2018.
Fire on the Forty
Prescribed burning is one of the most valuable practices available to manage native plant communities and thus the wildlife populations that inhabit fields and upland forests throughout much of the South. Through prescribed burning, fires are applied to the land in a deliberate and controlled manner to promote germination of beneficial forbs and grasses, reduce coverage of less desirable trees and shrubs, and decrease the potential for destructive wildfires by reducing fuel loads. Although prescribed fire is a very important tool for forest and wildlife management, many private landowners are reluctant to use fire due to cost and liability concerns associated with burning.
Fishing Rodeos
Fishing has long been a popular outdoor activity but many people, especially children, have limited fishing opportunities. It is the goal of our program to introduce rodeo participants to fishing and recruit them to be responsible, licensed anglers and good stewards of our aquatic environment. Events will feature educational activities focusing on fish, fishing, and environmental concerns. These quality fishing experiences will be provided in a controlled and safe environment. Our rodeo ponds are well stocked with channel catfish to meet our participants' expectations of catching fish. Fishing educational and technical information is provided by our Fisheries Technical staff, biologists from the Mississippi Museum of Natural Science, and volunteer anglers. Boating safety information is provided by our Law Enforcement Bureau.
Law Fit
Conservation Officers from the Mississippi Department of Wildlife, Fisheries, and Parks (MDWFP) claimed the title of "Fittest in the Nation" as they took the top spot at the 16th annual National LawFit Challenge held this past weekend in Pearl, MS. Over 135 law enforcement officers from around the country competed in this year's event which tests officers in 6 different events: bench press, a 1.5-mile run, sit-ups, flexibility, pull-ups, and a suspect pursuit course.
MDWFP Employee Emergency Fund
This fund is maintained to provide emergency assistance to MDWFP staff due to a physical, medical, etc., emergency.
SuperTalk Outdoors Radio
The SuperTalk Outdoors Radio with Ricky Mathews show brings you interesting stories from outdoorsmen and women and industry leaders with a special emphasis on preserving Mississippi's outdoor heritage.
Ricky has a deep love and passionate understanding of Mississippi's connection to the outdoors. He has spent a lifetime hunting in the Mississippi Delta and fishing on the Gulf Coast and appreciates the intersection between outdoor enjoyment and the legislative process.
The show is presented by The Foundation for Mississippi Wildlife Fisheries and Parks and can be heard each Monday at noon on your local SuperTalk Mississippi station, on-demand at SuperTalk.FM, wherever you get your podcasts and watched on SuperTalk TV
Mississippi Scholastic Shooting Program
The Mississippi Scholastic Shooting Program (MSSP) is a team-based, youth development program that uses the shotgun sports of 5-Stand, Skeet, and Sporting Clays to instill life skills such as discipline, safety, teamwork, ethics, self-confidence, and other life values. The program utilizes these disciplines to teach hunting skills through the safe use of hunting equipment, including firearms, and their relationship to hunting situations. Team members can participate in any or all three of the clay target disciplines: 5-Stand, Skeet, and Sporting Clays.
South Delta Flood Support
The Mississippi Wildlife, Fisheries, and Parks Foundation members, in our on-going efforts to ensure conservation and enhancement of the state's wildlife resources, support the Commission on Wildlife, Fisheries, and Parks unanimous decision to back efforts to move forward and complete the Yazoo Pump Flood Control Project.
 "We stand with the residents, hunters and others who were affected by the recent flooding in our state," Foundation CEO Don Brazil said. "Studies by the US Army Corps of Engineers show the pumps would have significantly reduced flooding in Mississippi's South Delta Region."
 Additionally, through a supplemental feeding program the foundation provided more than 17,000 pounds of feed for deer displaced by the flood of 2019. 
Specific fund categories
Requests from MDWFP are being presented to the Foundation every month. To maintain the flexibility to fund these requests, we maintain funds specifically related to the following categories. You can direct your donation to any of these categories that is an interest to you.
Wildlife – Waterfowl, Deer, Alligator, Turkey, Black bear
Law Enforcement
Fisheries
Conservation
Parks
Mississippi Museum of Natural Science
Spring Gobbler Hunting Survey
The Spring Gobbler Hunter Survey (SGHS) was initiated in 1995 as a means of collecting long-term data on turkey activity and population numbers. The success of the survey is largely due to voluntary participation by hunters who are interested in assisting with turkey conservation within the state.